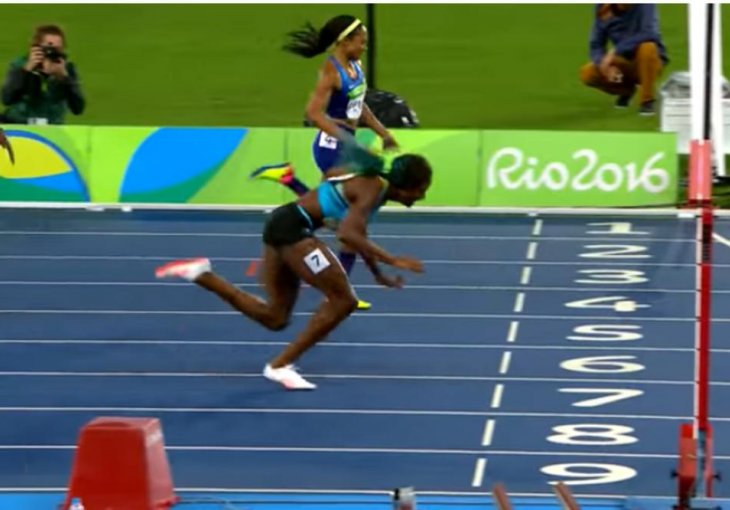 RIO 2016. I POBJEDA ŠOUNI MILER
IZ PUNOG SPRINTA DOSLOVNO POLETJELA: NAJLUĐA trka ikad viđena, favorizirana Alison Feliks nije sebi mogla doći
Jedna od onih trka koje će se vječno pamtiti je finalna utrka žena na 400 metara na Olimpijskim igrama u Riju (Brazil) 2016. godine.
Pobijedila je atletičarka s Bahama Šouni Miler (Shaunae Miller) i to na zaista nestvaran način. Nešto što do tada svijet nikad nije vidio.
Naime, ona je do zlata došla pretrčavši stazu za 49 sekundi i 44 stotinki, a iza sebe je ostavila glavnu kandidatkinju za titulu, Amerikanku Alison Feliks (Allyson Felix) (49,51), i to tako što je u bukvalno poslednjoj sekundi odlučila se na nešto nevjerovato - da poleti.
Tačnije, bacila se ka cilju, kroz vazduh prešla oko dva metra i za sedam stotih dijelova sekunde je bila brža od favorizirane rivalke.
"Iskreno, ne znam šta se desilo. Po završetku trke sam najprije čula majku kako vrišti i pomislila sam: Okej... izgleda da sam pobijedila?!", rekla je poslije Milerova.